Season 7 Uniform | Unisex Hoodie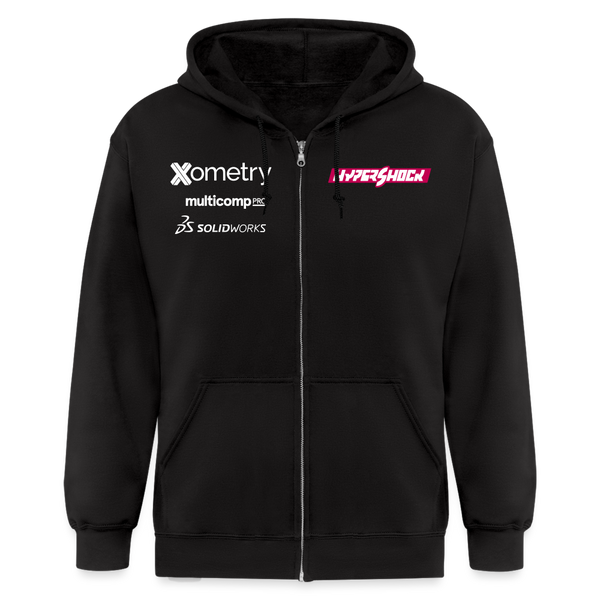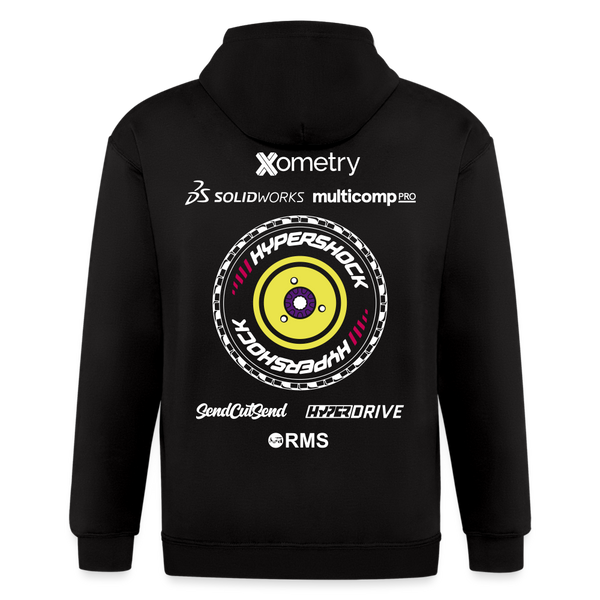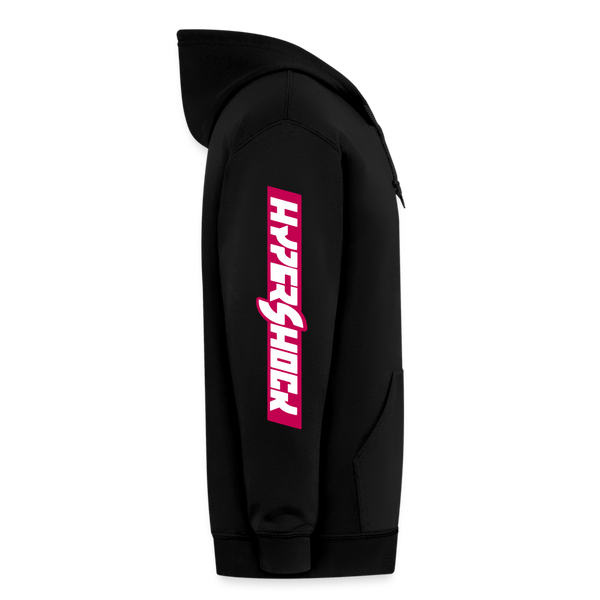 It's chilly in the pits! New for Season 7, the HyperShock Team Hoodie was added to keep us warm and cozy when we've tired ourselves out from wrenching on the bot. Get yourself a HyperShock Hoodie and you'll never look cooler chillin' on the couch.
50% cotton/50% polyester | Fabric weight: 8 oz (midweight)
Double-stitched hood, shoulders, pocket and waist
Split-by-zipper, kangaroo-style pocket
Adjustable, same-color drawstring hood
Imported; processed and printed in the U.S.A.
normal fit
| | A | B | C |
| --- | --- | --- | --- |
| S | 27 in | 19 in | 22 in |
| M | 28 in | 21 in | 23 in |
| L | 29 in | 23 in | 23 in |
| XL | 31 in | 25 in | 24 in |
| 2XL | 31 in | 26 in | 24 in |