Bot Parts | HyperShock Battle-Damaged Tire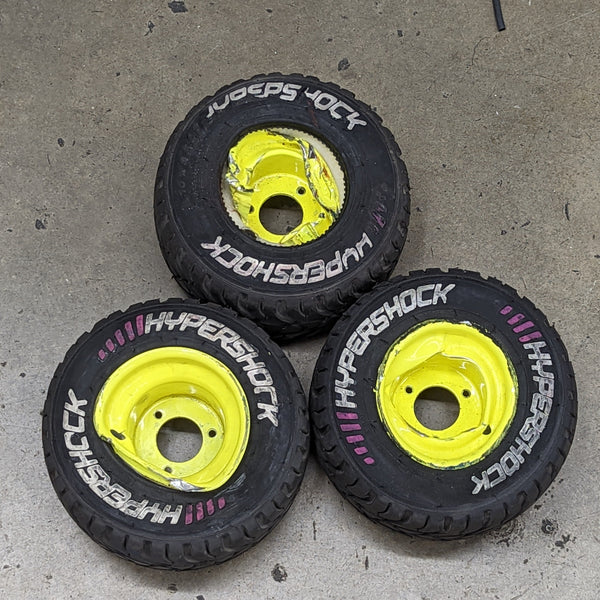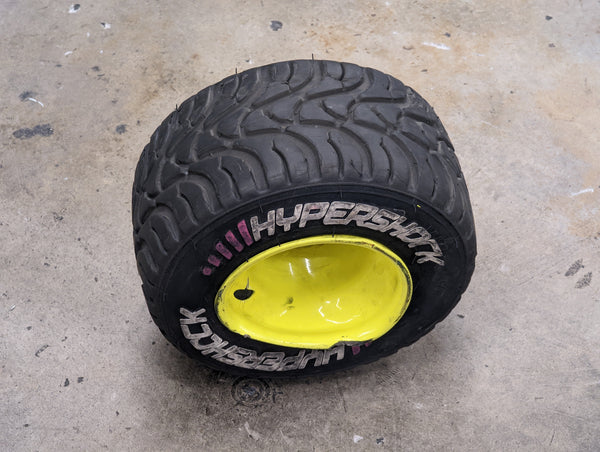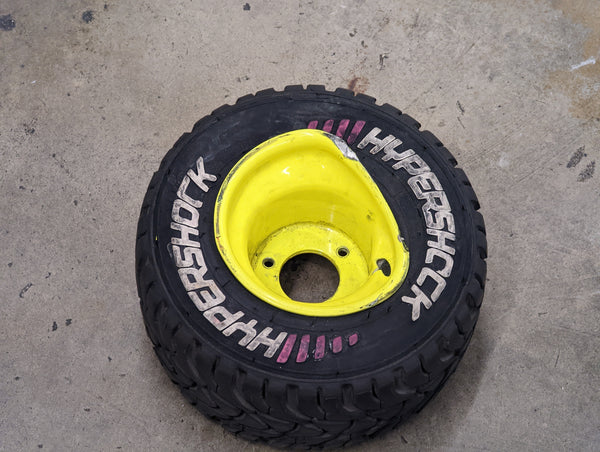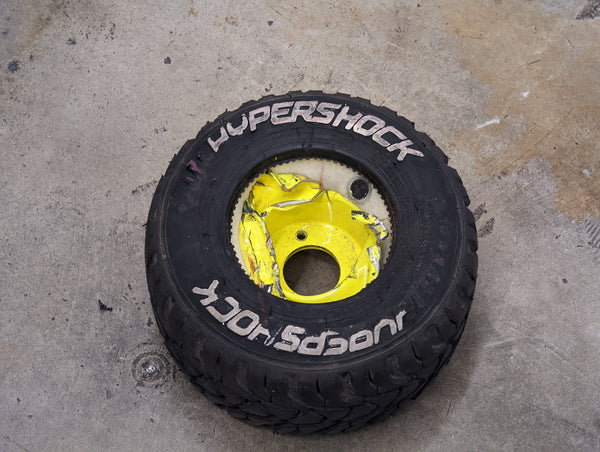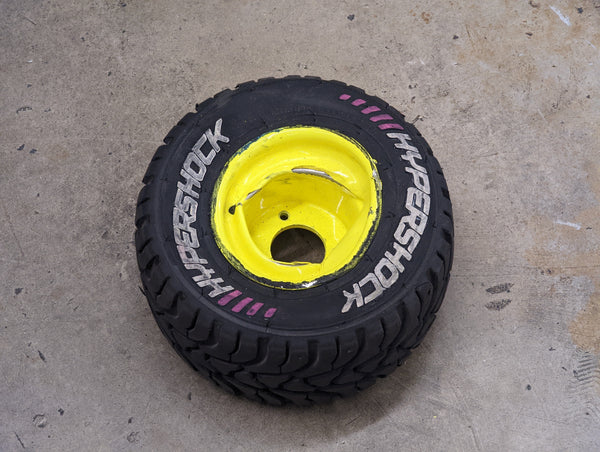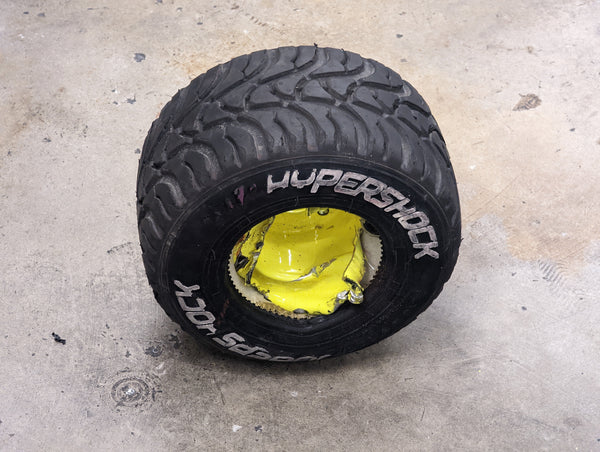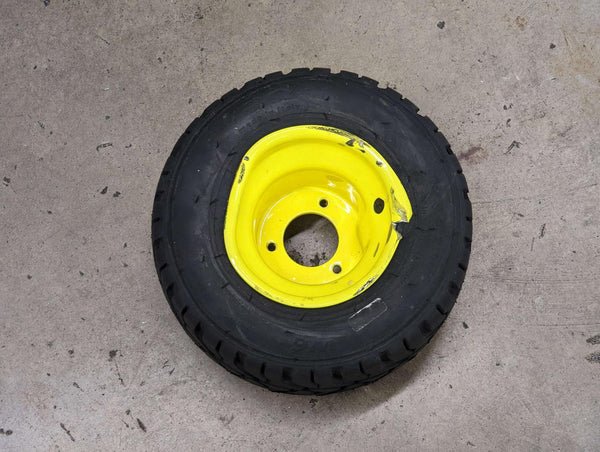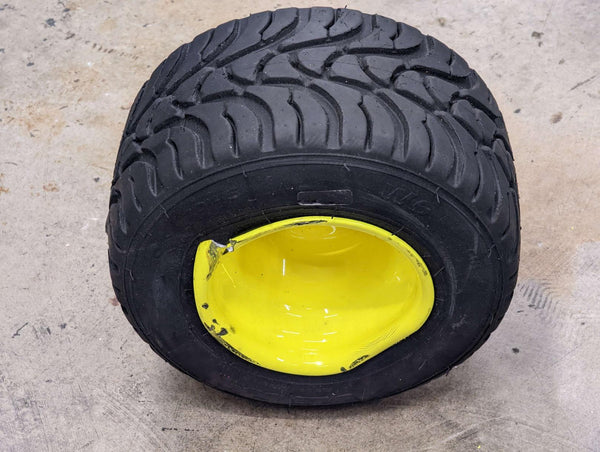 Get ready to rumble with these battle-damaged HyperShock tires! Straight from the arena from Season 7, these tires have been through the ringer and show the battle scars to prove it. Own a piece of robot history and add these tires to your collection.
Choose from two flavors: Branded Tires with the iconic HyperShock lettering, or Spare Tires that were used in fights and practice alike. But act fast, because these limited edition tires are one-of-a-kind and won't last long. Learn all about what goes into our tires in Kyle's Build Log: HyperTires.
All Tires will be autographed by Will. If you'd like it to say something special, please specify in the notes!
Please Note: Battle-Damaged Tires are like snowflakes - each one unique and destroyed beyond usefulness in their own way. As such, the tire you receive might look a little different than the sample pictures :)