Bot Parts | HyperShock Weapon Disks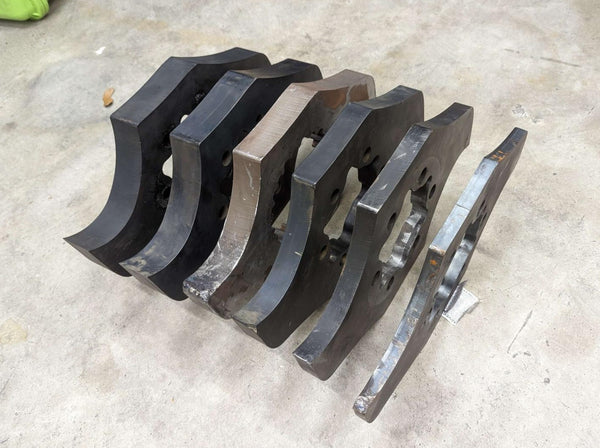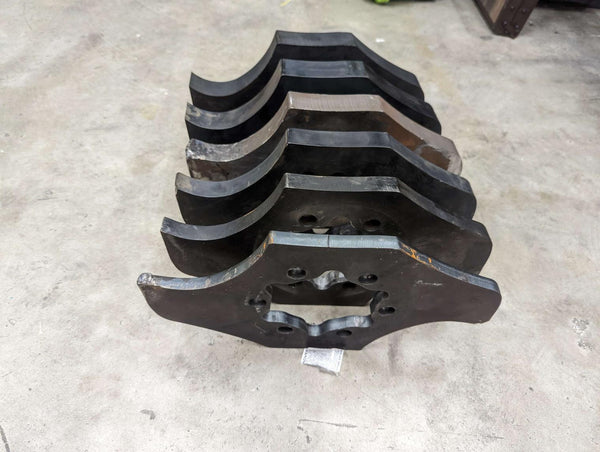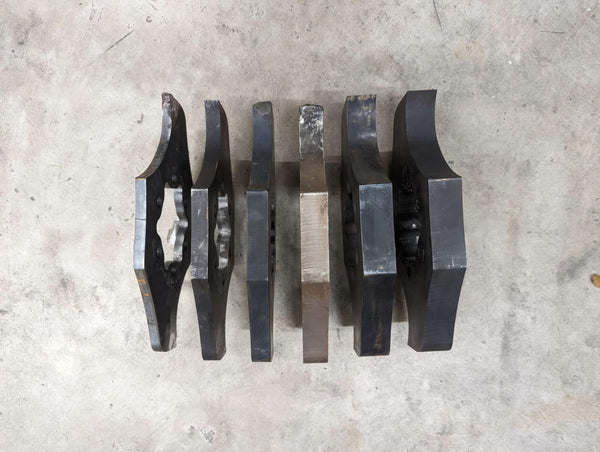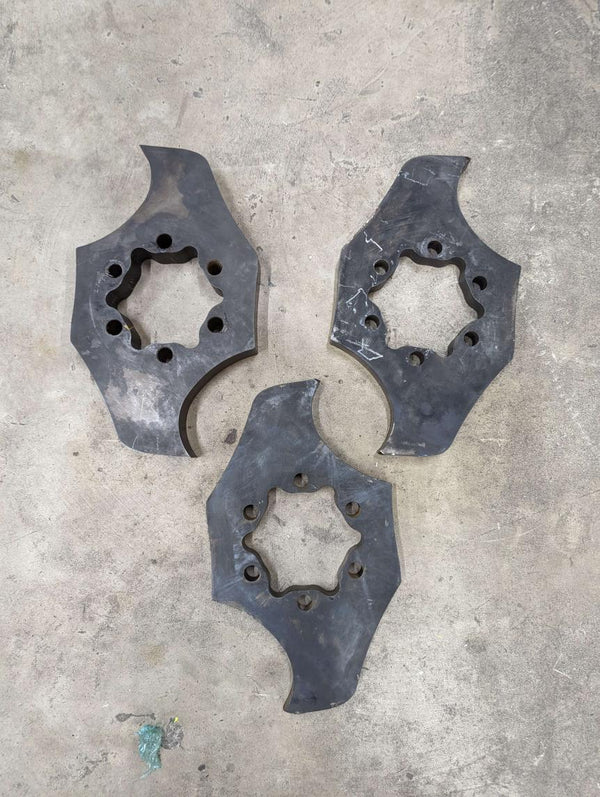 Get ready to face off against your opponents with these authentic, battle-tested HyperShock Weapon Disks! Straight from the BattleBox, these weapon disks have been used to dish out damage and destruction in the heat of combat. Each disk bears the battle scars of its time on the show, making them truly one-of-a-kind collectibles.
These limited edition disks come in 5 different styles to choose from. Each disk is personally autographed by Will, the robot's designer and main driver. And, if you want a special message added to the autograph, just let us know in the order notes!
Learn all about our disks in Kyle's Build Log: Welcome to Driskworld! Don't miss out on this opportunity to own a piece of robot history. Get your HyperShock Weapon Disks today and prepare to rumble!
Sizes and Origins
1/2" thick AR500 Steel (Season 6) SOLD OUT
3/4" thick S7 Tool Steel (Season 5) SOLD OUT

1" thick S7 Tool Steel (Season 3,4 & 6)

1-1/4" thick S7 Tool Steel (Season 6)

1-1/2" thick S7 Tool Steel (Season 4 & 5)
Please Note: Battle-Damaged disks are like snowflakes - each on unique and destroyed beyond usefulness in their own way. As such, the disk you receive might look a little different than the sample pictures :)